Services for Developers, Contractors, Real Estate and Sales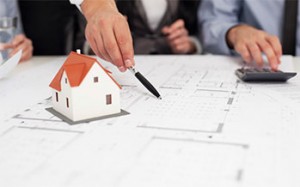 We work with closely-held, family owned companies and entrepreneurs. As their advisor, we partner with them through the various stages of their business' lifecycle. We help business owners and shareholders focus on building their businesses and maximizing the return of investment. Clients rely on our expertise to improve profitability and enterprise's value. We also assist them in a multitude of other business areas including financial and tax planning, banking matters, establishment of best practices, internal controls and succession planning. We regularly partner with our client's advisory team, including their legal, insurance, banking and other financial professionals. Because we know just how critical financial services are to our clients, we can provide all of the following services to our Naples and Marco Island small business:
We prepare all income, payroll and sales tax returns.
Our skillful team of QuickBooks experts is available to assist you, whether you are a new user or need advanced training. From set up and maintenance to AP / AR, payroll and more, we have the answers you are looking for. Or, if you wish, you can outsource your bookkeeping to our experienced staff.
Tax planning and tax awareness is a must for business owners. Federal and state tax laws can influence the choices you make for your business throughout its life. And. of course, the rules keep changing. We will keep you informed and help you make the best choices.
Our accounting and auditing staff can help you generate accurate and meaningful financial statements that will help you and your management team spot trends and evaluate operating results. Banks and bonding companies often require your CPA to report on your financial statements. Our experienced accountants can audit, review or compile your statements as necessary.
Forecasts and projections
Entity selection
IRS problem resolution. If necessary, we will intercede on your behalf.