Small Business Entrepreneurs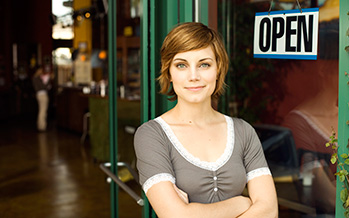 We know that starting a new business is never easy. Small business entrepreneurs have to have the idea, put the pieces together, build the business, and then run the company — a Herculean task. And even when the entrepreneur is good at starting the new business, they very often need help meeting all of the financial requirements. Whether you're a startup company in Naples or starting a new family business on Marco Island, we can help.
We can prepare all income, payroll and sales tax returns.
Our skillful team of QuickBook experts is available to assist you, whether you are a new user or need advanced training. From set up and maintenance to AP / AR, payroll and more, we have the answers you are looking for. Or, if you wish, you can outsource your bookkeeping to our experienced staff.
Tax planning and tax awareness is a must for business owners. Federal and state tax laws can influence the choices you make for your business throughout its life. And of course, the rules keep changing. We will keep you informed and help make the best choices.
Our accounting and auditing staff can help you generate accurate and meaningful financial statements that will help you and your management team spot trends and evaluate operating results. Banks and bonding companies often require your CPA to report on your financial statements. Our experienced accountants can audit, review or compile your statements as necessary.
Forecasts and projections
Entity selection
IRS problem resolution. If necessary, we will intercede on your behalf.