Assurance Services
More than just reporting where your business has been, our assurance services can help you take it where you want it to go.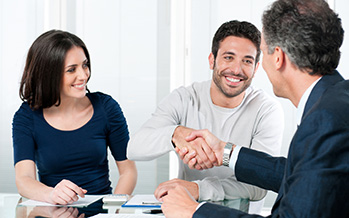 Corporate Audits
Depending on the ownership and debt structure of your company, you may have a reporting or compliance obligation that requires a financial statement audit by a CPA. Our Accounting and Auditing Professionals have years of experience across a broad range of industries that are common in our community. As part of every audit, we take the time to truly understand your business. This attention to detail puts us in a unique position to provide you with ideas and suggestions to streamline operations, enhance operating controls and increase profitability.
Not-for-Profit, Condominium and HOA Audits
Traditional for-profit businesses are not the only organizations that have compliance and reporting obligations. Florida Statutes require many Condominiums and Homeowner Associations to have annual audits, reviews or compilations. Not-for-Profit Charities receive State or Federal grants that also require annual audits. We devote the same attention to thoroughly understanding your organization as we do with Corporate Audits. Please ask us about our experience and the clients we serve in Southwest Florida.
401k Plan Audits
We also provide limited-scope 401(k) audits. Our team is well-trained and familiar with all the latest rules and regulations. ERISA, the IRS, and the Department of Labor have all mandated plan audits, and it is the plan's administrator who is ultimately responsible for following all of the requirements. An incomplete, late or inadequate audit report may result in significant penalties being assessed against the plan's administrator and termination of the plan. Let us help make sure all regulatory compliance is met.
Projections and Financial Forecasts
Most historical statements report on past results, and show what you have done and where you have been. However, the ability to look forward and properly plan for the future is critical to continued growth and profitability. We can help by preparing projected or forecasted financial statements or assisting with your current budgetary needs.
Compilations and Reviews
Small businesses often need to provide unaudited financial statements to owners, bankers, creditors and other interested parties. Often a CPA compilation or review is a cost-effective way to meet these obligations when an audit is not required. Please ask us about compilation and review services. We will be glad to explain how they may be valuable to your business.