Insurance Consulting and Review
Having the right insurance policies and coverage amounts is important.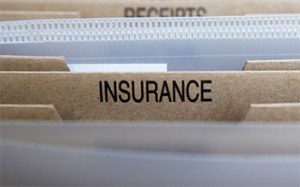 Whether you're in Naples, Marco Island, or elsewhere in Southwest Florida we can help you:
Review Outstanding Life Insurance Policies
People buy life insurance in order to care for and protect their businesses, families and others. But as time goes by, the needs of those we care for change — and your insurance should change, too. Furthermore, the top insurance carriers are constantly offering new & better products to their customers, meaning the policy you bought fifteen years ago may no longer be best for you. You wouldn't go ten years without changing the oil in your car. It makes good sense to take a serious look at all your financial assets on a regular basis — and your life insurance policies are no exception. Our professionals can help you take a fresh look at your existing policies.
Recommend Short and Long-Term Disability Policies
Did you know that most people are statistically more likely to become disabled sometime during their working life than they are to die early? And yet, most people have no disability insurance and have given no thought to the need for it. We do not sell disability insurance, but our experts can help determine what coverage is available and what might be right for you.
Medicare Supplements and Medigap Options
Naples and Marco Island seniors face more choices every year with respect to Medicare insurance supplements, Medigap policies, and prescription drug policies. Our certified senior advisors can help you and your loved ones sort out and identify your best options when it comes to Medicare and all the ancillary coverage.
Would you like to speak with one of our Naples or Marco Island insurance consulting service professionals?