Business Consulting Services
Don't let your business run you. Let us help you run your business.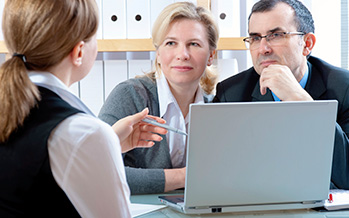 It is no secret to any business owner that time and attention are precious commodities. Owners of closely-held businesses often get bogged down in the details of operating the business, leaving an inadequate amount of time for strategic planning. Wouldn't it be nice to take a look at the whole forest instead of individual trees? Our team will help adjust your focus, providing you the information necessary to properly manage your business. Whether you are making a complex business decision or asking a routine business question in Naples, Marco Island or anywhere else, our business consulting services team is available to help.
Entrepreneurial Services
Allow us to help you develop a roadmap for success. We can assist with decisions regarding what type of business entity is best. We will coordinate information with an attorney. We will guide you through budgets, loan documents and software decisions. We will walk down the road with you until such time as you require…
Continuation, Succession and Exit Planning
Finally, establishing a long-range business plan is often just as important to a successful business as focusing on the operation's immediate needs. We understand that at some point you will need to transfer the ownership of the business whether it is through retirement, disability, sale or death — every good business needs a good exit plan. Our business consulting experts are here to help at every stage of your business.